As the lovely host of this beautiful blog is currently enjoying herself traveling, I'm here to entertain you a bit. My name is Johanna, and I write a blog called Handmade Dreams of Mine. I was asked to write a little guest post here, so I thought I'd share my love of Latin kitchen with you - by introducing a somewhat Mexican meal I cooked a while back, Citrus marinated chicken with fruity salad.
I hope you'll enjoy this post, and, let's get cooking, shall we?
Papaya-avocado-tomato salad (4-6 portions)
200 gr of different green salads
3-4 tablespoons chopped fresh coriander
3-4 tablespoons pumpkin seeds (roasted)
Pinch of paprika (powder)
1 finely chopped clove of garlic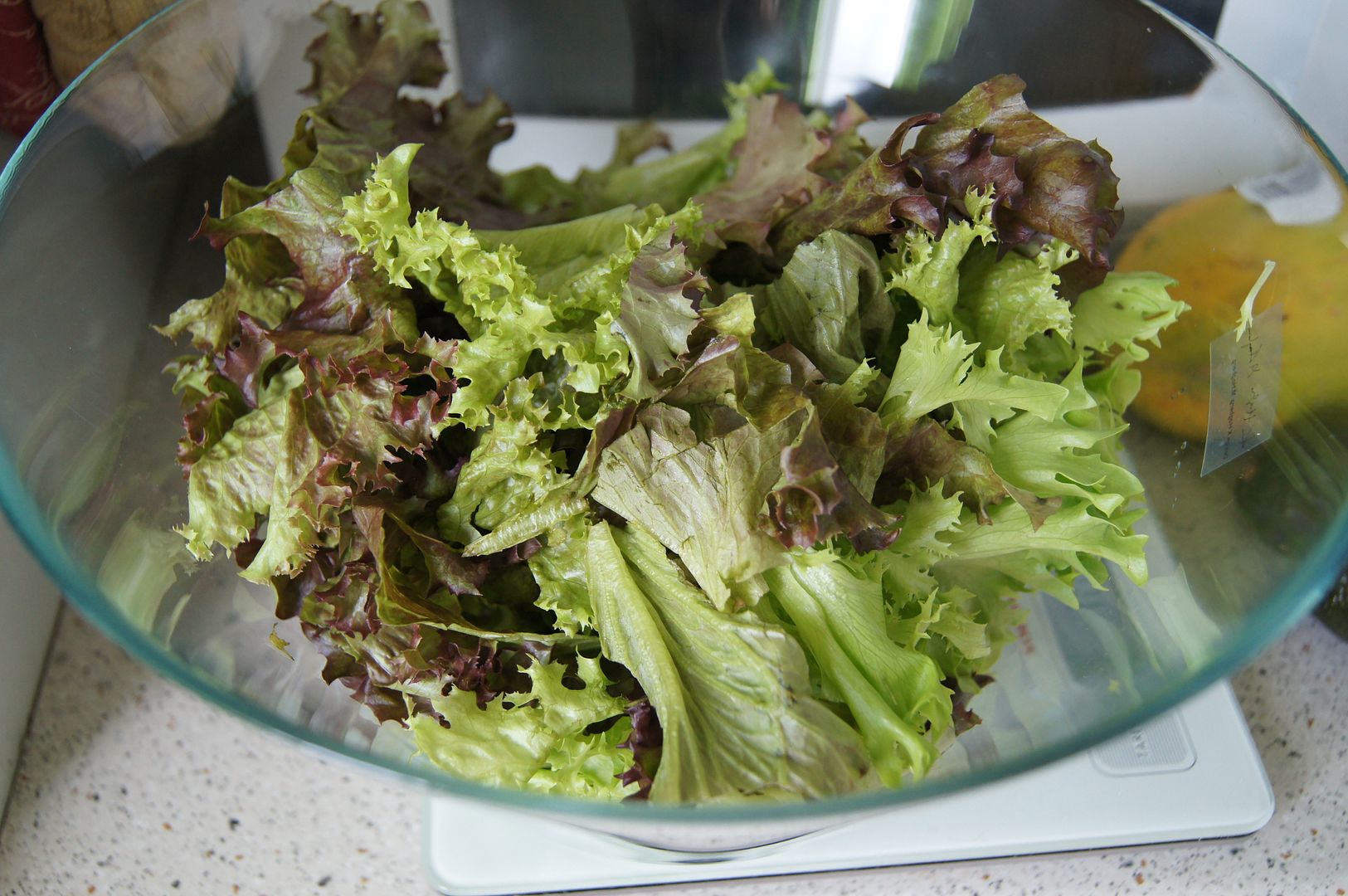 1. Mix salad leaves, scallions and coriander together. Mix well and place to a big bowl.
2. Split the papaya in two and scoop the seeds out with a spoon. Cut into four pieces, remove the skin and cut the fruit in small pieces. Place the pieces on top of the salad leaves. Chop the tomatoes in pieces and add to the salad.
3. Split the avocado in half, and remove the seed. Peel the fruit carefully, cut it to pieces and roll the pieces in lime juice so that they don't darken. Mix in with the rest of the ingredients.
4. Prepare the dressing: whisk the lime juice, paprika, cumin, sugar, garlic and olive oil together. Add salt if needed.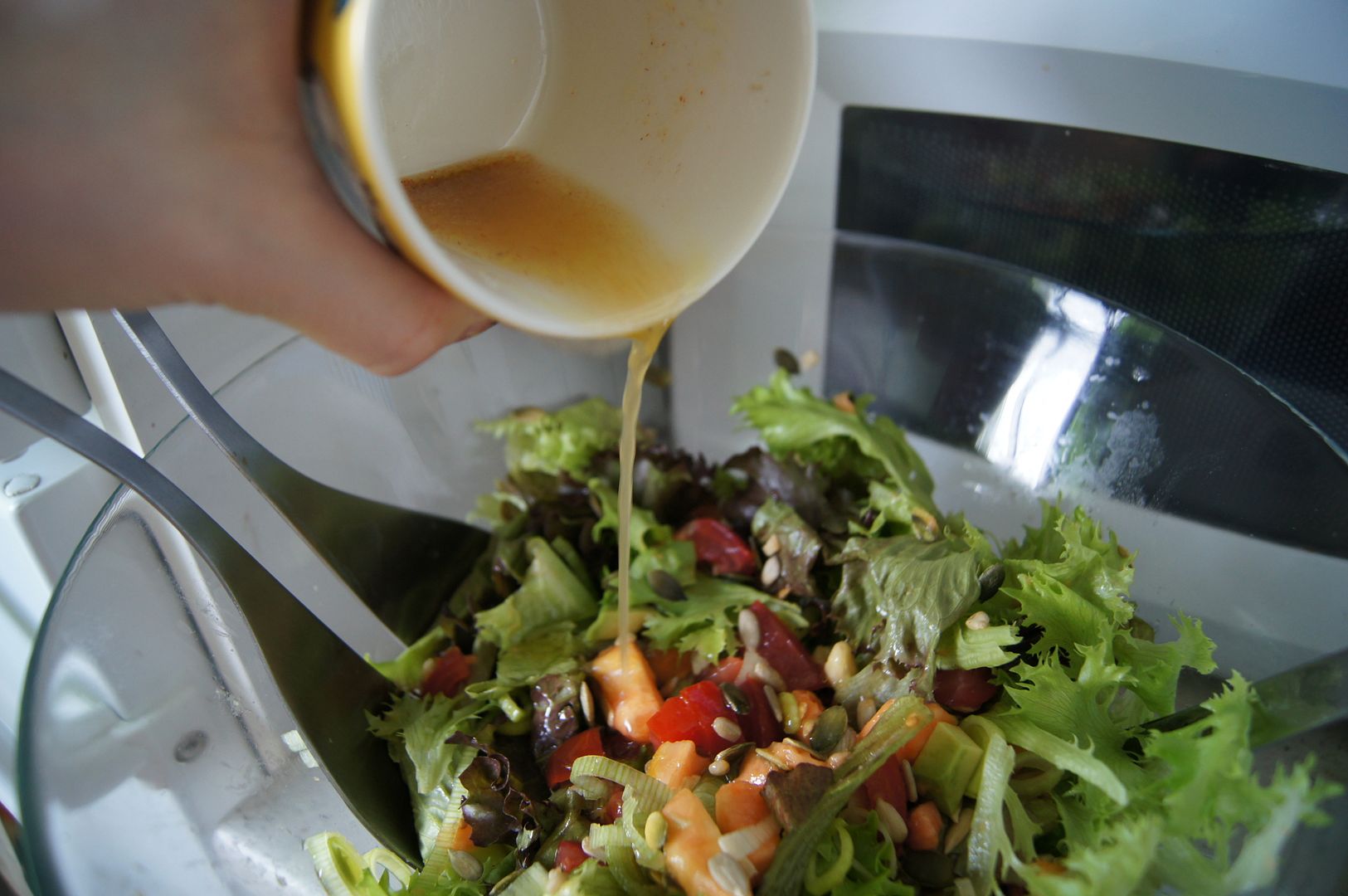 5. Pour the dressing on top of the salad and mix lightly. Add a drop of vinegar if you want a bit sharper taste. If you want, sprinkle roasted pumpkin seeds on top.
Citrus marinated chicken (4 portions)
1 whole chicken cut in four pieces (or similar amount of chicken)
1 tablespoon mild chili powder
1 tablespoon paprika powder
Skin and juice of one orange
8-10 finely chopped garlic cloves
1 roughly chopped bunch of fresh coriander
2-3 tablespoons virgin olive oil
½ dl (0,2 cup) beer, tequila or pineapple juice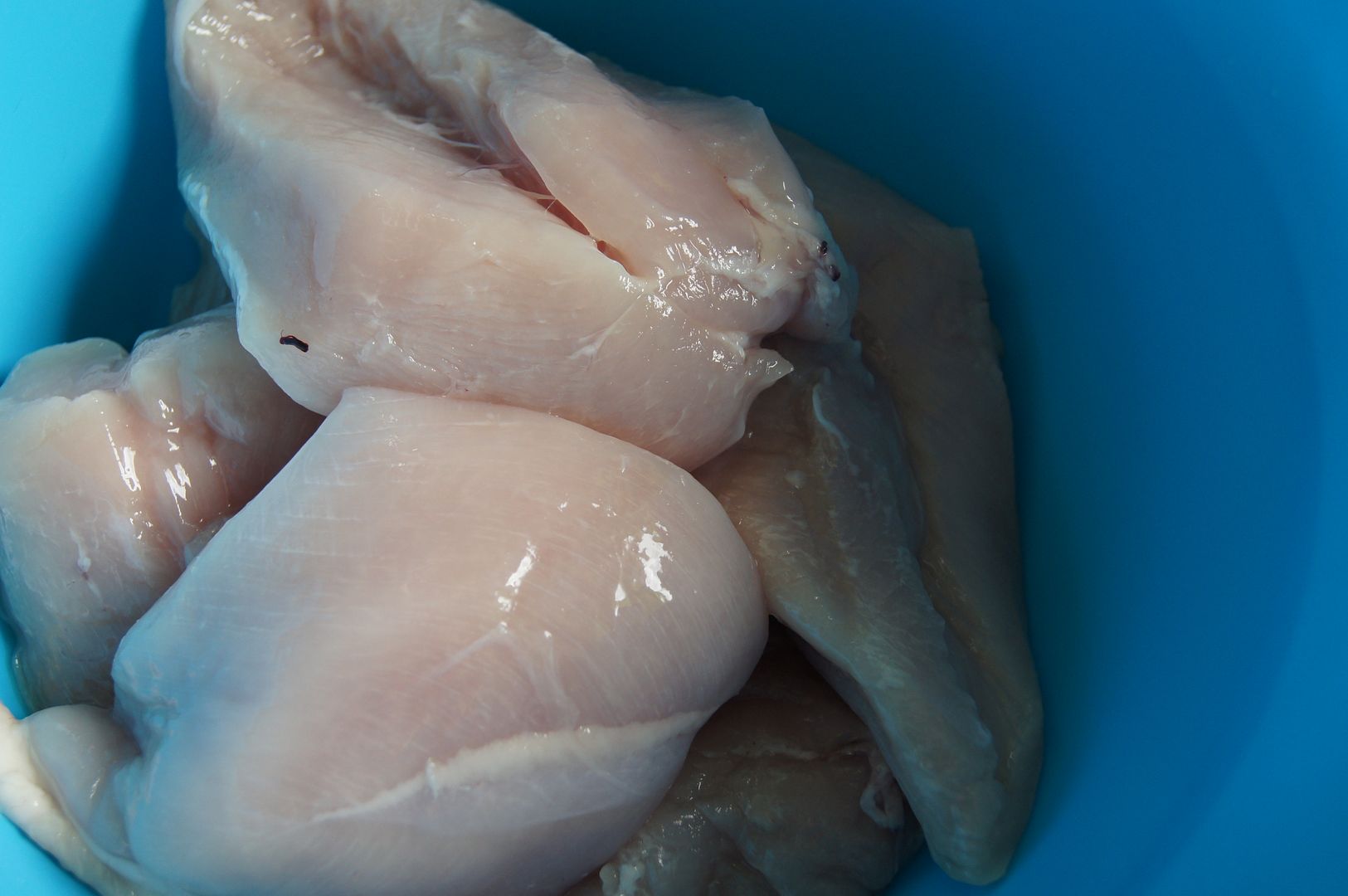 1. Put the chicken into a bowl. Prepare the marinade: mix in together the rest of the ingredients in a bowl, and add salt and pepper if needed.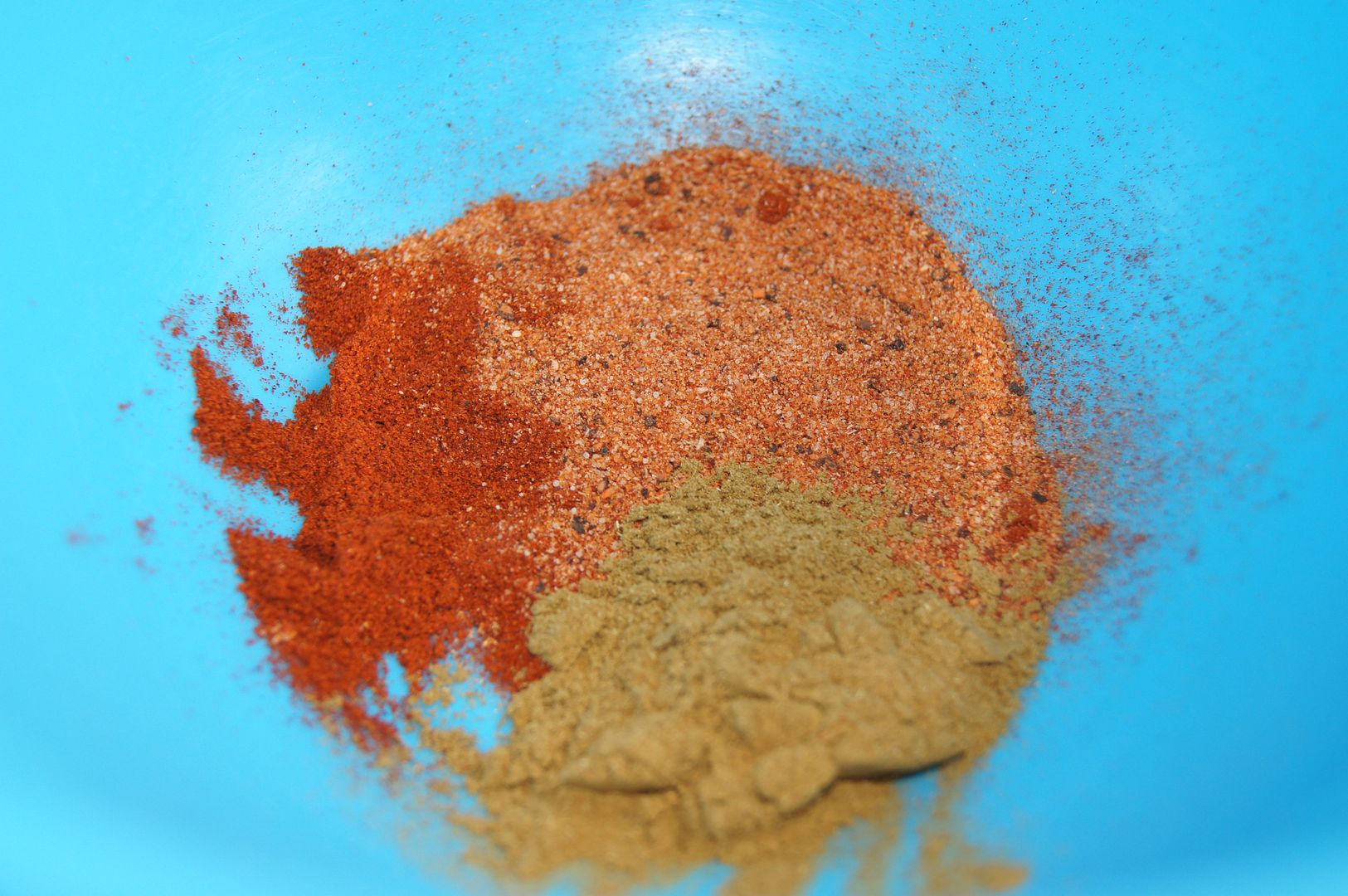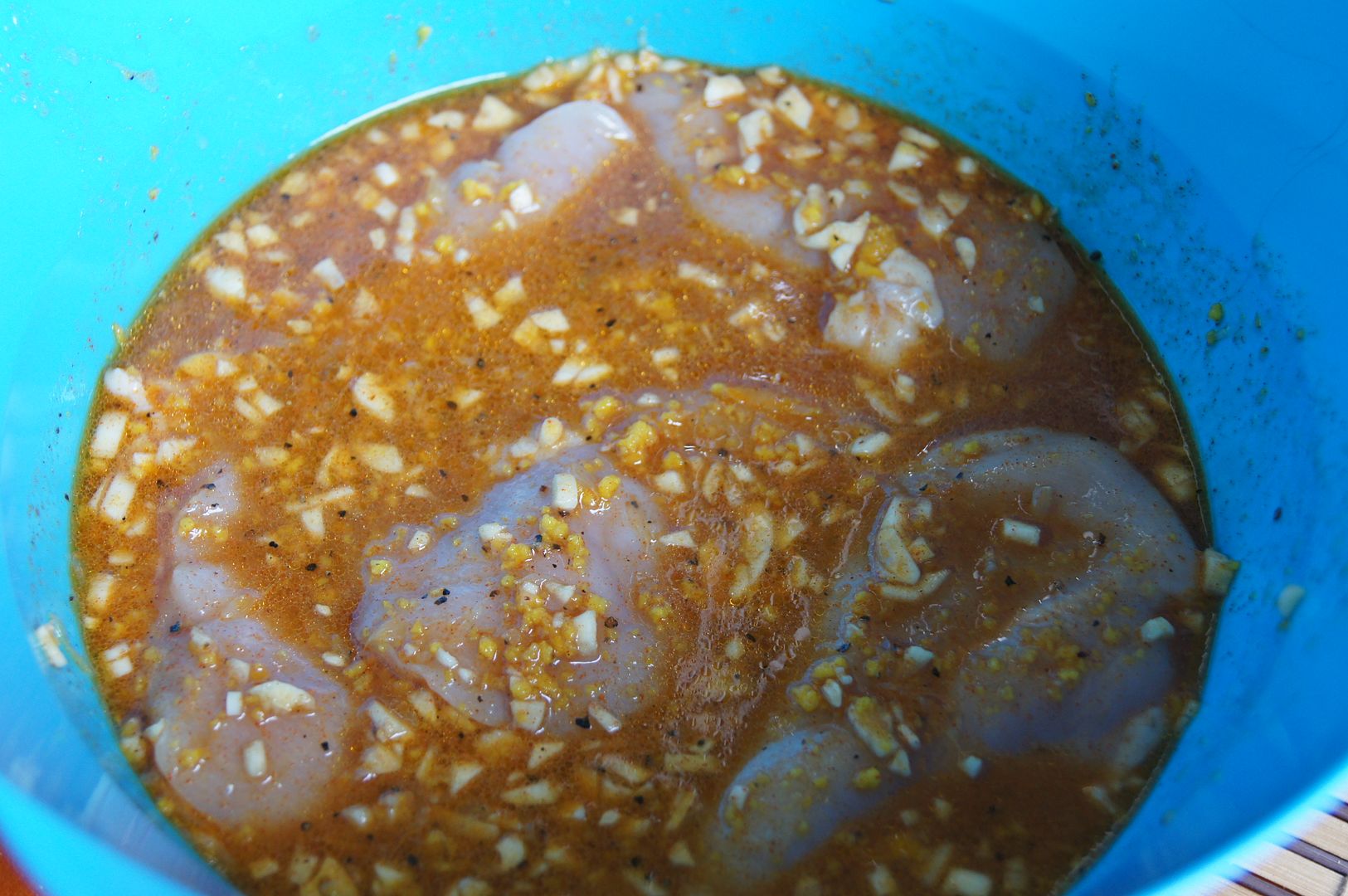 2. Pour the marinade over the chicken. Turn over the pieces of chicken, so that they get the marinade all over them. Leave to marinate for an hour in the room temperature, or if possible, 24 hours in the fridge.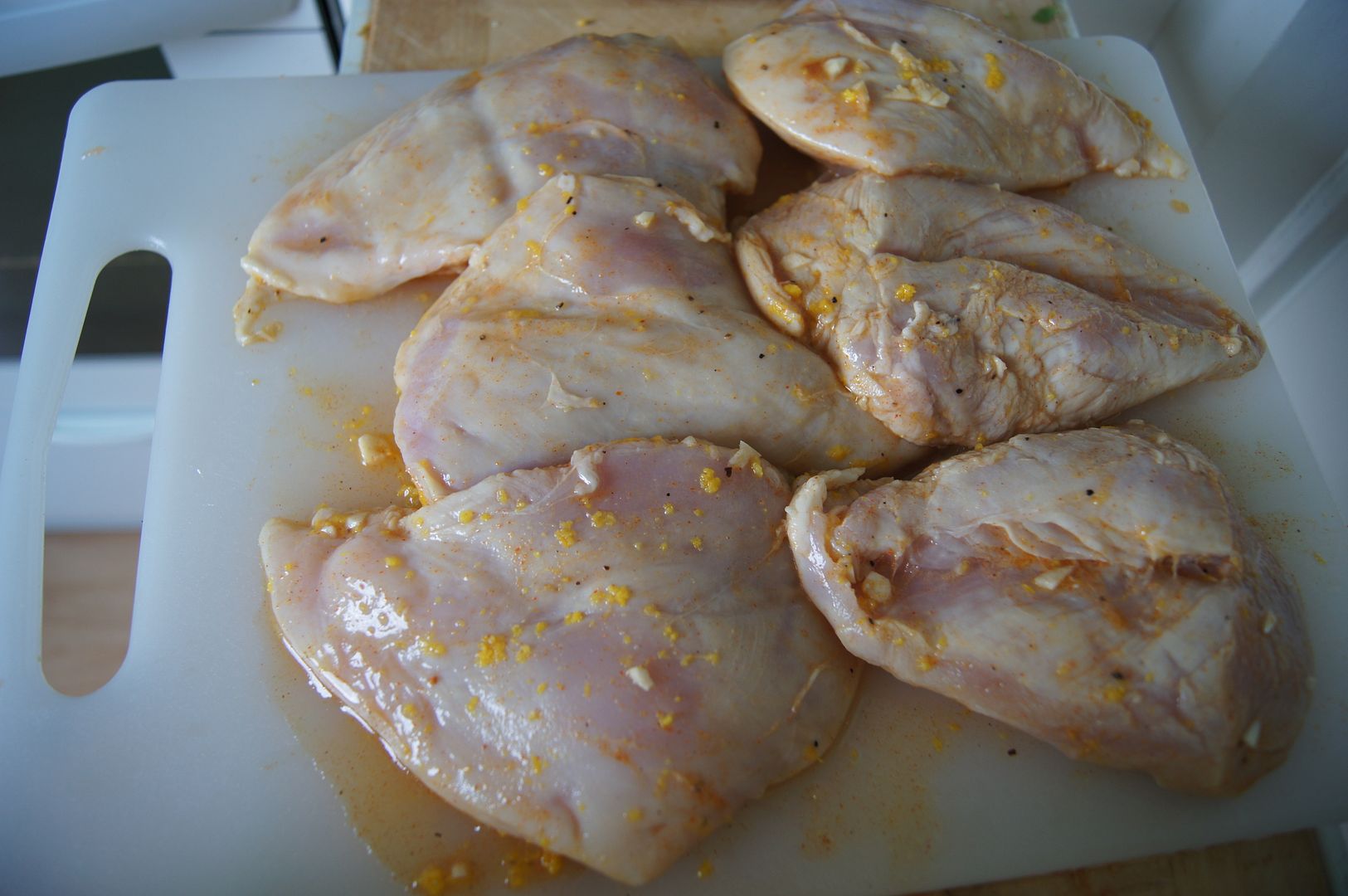 3. Take the chicken out of the marinade, and tap dry with paper towel.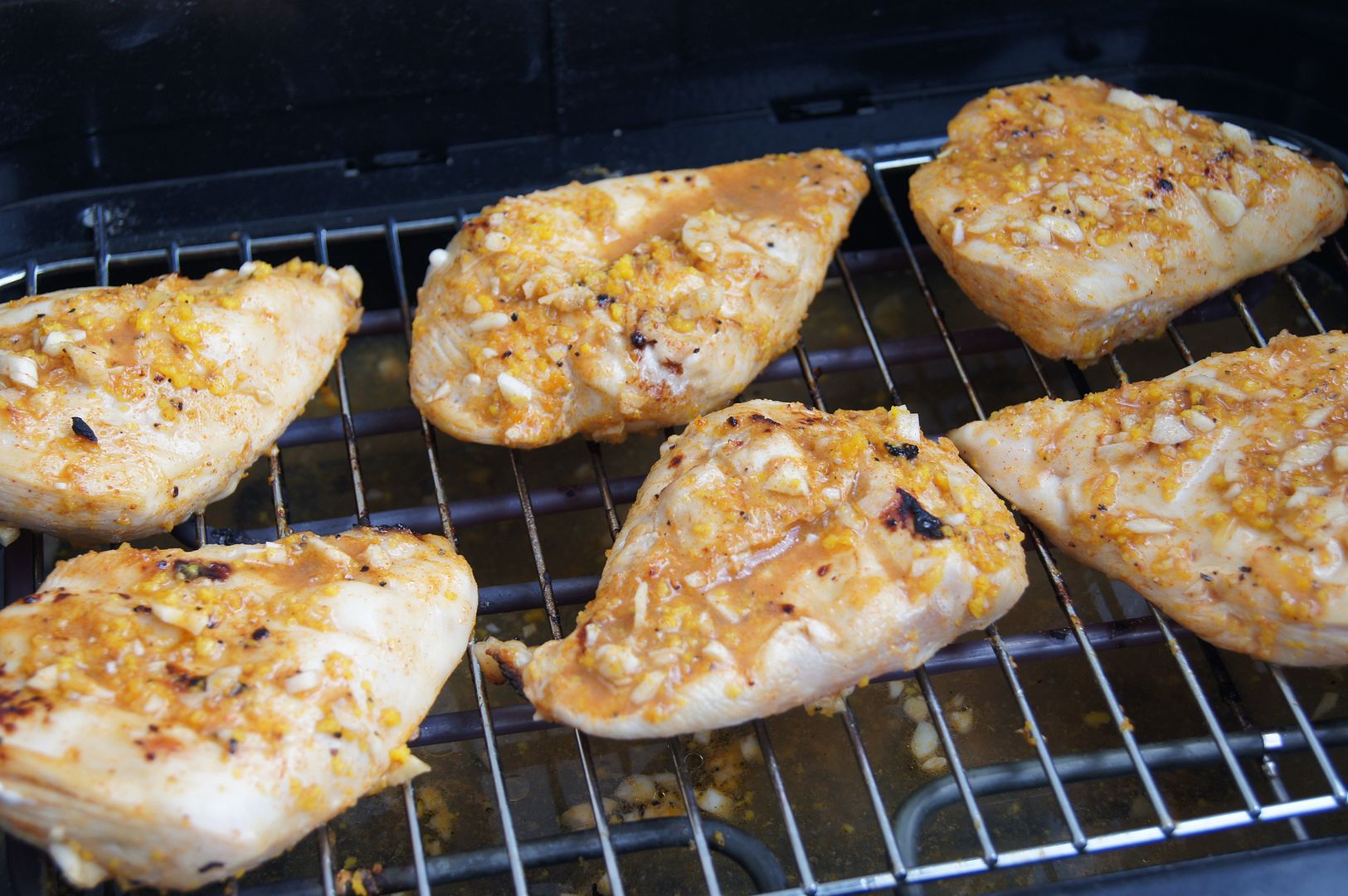 4. Grill the chicken for about 20-25 minutes, or until it's cooked thoroughly. Cook the pieces evenly on both sides, and apply marinade every once in a while. The chicken is well cooked when the fluids coming off are clear - not red.
Serve with desired side dish - I put along the salad shown in this post, but you can also make a tomato-scallion salad and serve the chicken with that, lime pieces and fresh coriander leaves.
I hope you enjoyed this post, at least I had fun writing - and cooking - it.